MetalSwap
Sep 8, 2023 12:23:47 PM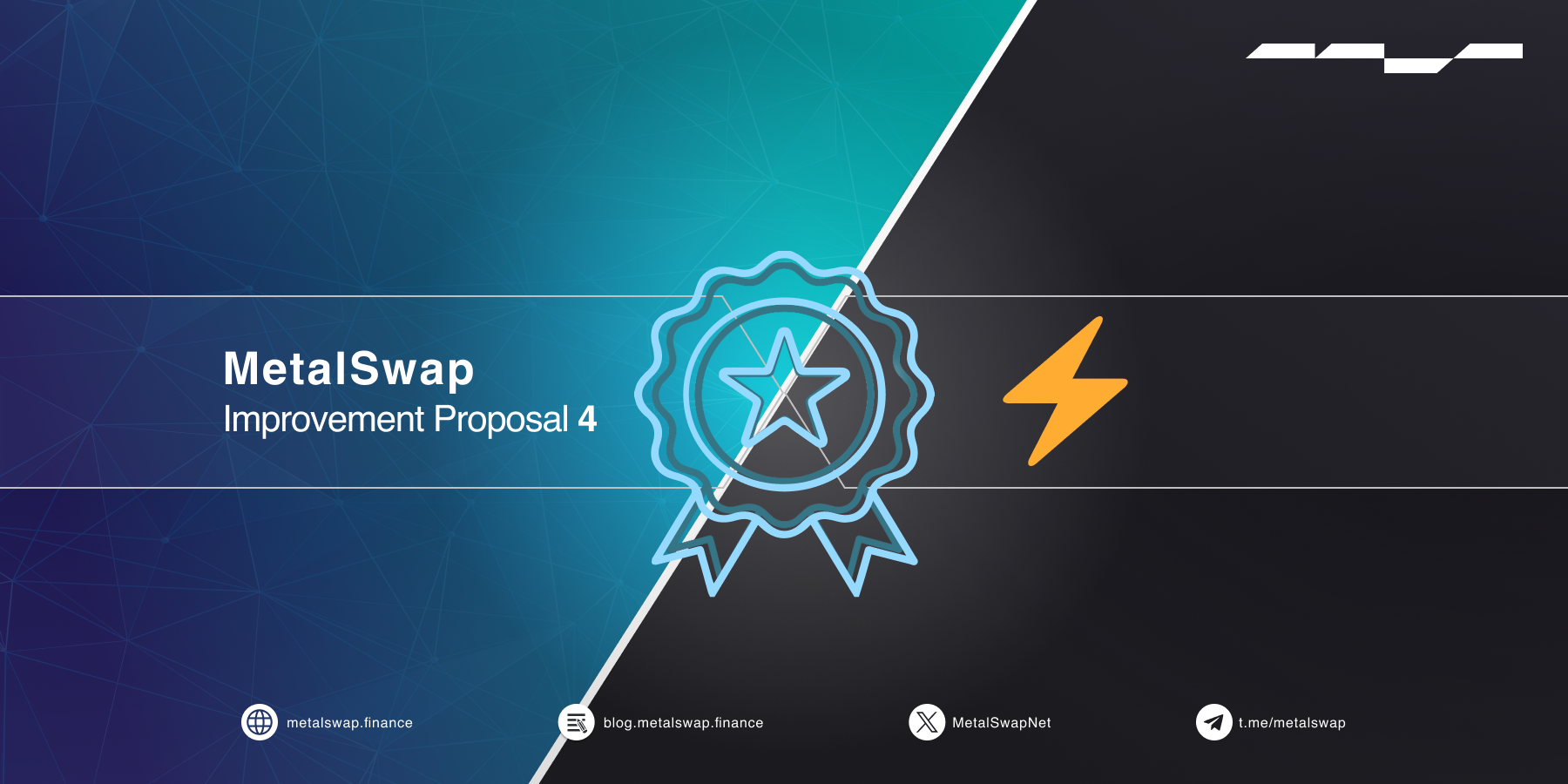 Exciting news dear swappers!
MIP-4, which entails the implementation of Snapshot, the decentralized voting platform, within MetalSwap, has reached and exceeded the quorum of 20 million XMT.
This means that the proposal has officially passed and will be implemented in the coming weeks.
Snapshot will enable off-chain voting, making the process entirely gas-free, as outlined in the official proposal.
Voting on Ethereum could be quite expensive during network congestion.
Now, thanks to Snapshot, the voting barrier has been eliminated, allowing all swappers to participate in deciding the future of this protocol.
The arrival of Snapshot also introduces the arrival of MIPs.
These will be the proposals voted on using Snapshot instead of the on-chain DAO.
The nature of each proposal will determine whether it should be voted on-chain or off-chain.
MIP 4 - Snapshot Voting - Results
Implementation timeline
The timeline, as previously shared in the official proposal, begins with an initial testing phase in which the team will implement and test this new voting platform.
Following that, the official platform activation will take place.
After that, we just have to discuss some ideas and bring the first MIPs to vote.
Conclusion
MetalSwap reached another historic milestone with the approval of this fourth proposal.
We are confident that the arrival of this alternative voting solution will make participating in the project's DAO even easier and democratic.
-The DeFi Foundation

✎ What is MetalSwap?
MetalSwap is a decentralized platform that allows Hedging Swaps on financial markets with the aim of providing a coverage to those who work with commodities and an investment opportunity for those who contribute to increase the shared liquidity of the project. Allowing the protection for an increasing number of operators.
With MetalSwap we enable hedge swap transactions through the use of Smart Contracts, AMM style.

It's great to Hedge the Risk of Price volatility with MetalSwap dApp !